In early June we visited some old friends in Karlskrona. They guided us through some very nice areas in the northeast corner of Skåne County. Thanks to Rolf and Ann-Sofi Widerström. This day, 9 June 2015, was a very nice day unlike our cold and wet spring that we had so far. Despite the cold spring we were hoping for orchids and we were not disappointed.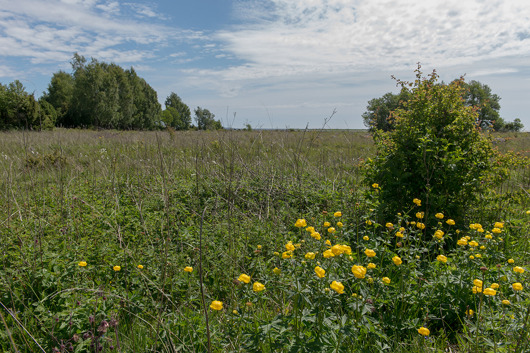 Our first goal of the day was a coastal area, Tosteberga ängar. At the time for our visit most of the Early Purple Orchid, Orchis mascula, that is abundant here, was gone. The same was for Green-winged Orchid, Anacamptis morio, but earlier a few of this species can be found here.
Several other orchids were found as Early Marsh Orchid, Fly Orchid, Heath Spotted Orchid, and Heath Fragrant Orchid. Even Twayblade, in an early stage, was found.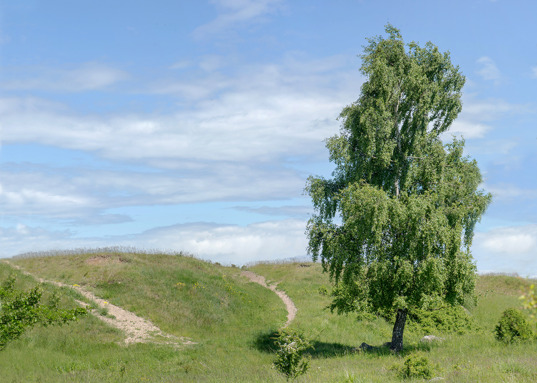 Next stop at our journey was at Rinkaby grusgrop. This interesting site is actually a result of land destruction. It is a gravel pit, used during first half of the twentieth century. The calcareous sand and that the area partially is below the ground-water level have given a very interesting flora.
In the drier parts of the area there is sandy steppe with its special kind of flora. The only orchid we found here was Military Orchid but there are also Early Marsh Orchids and later on Marsh Helleborine.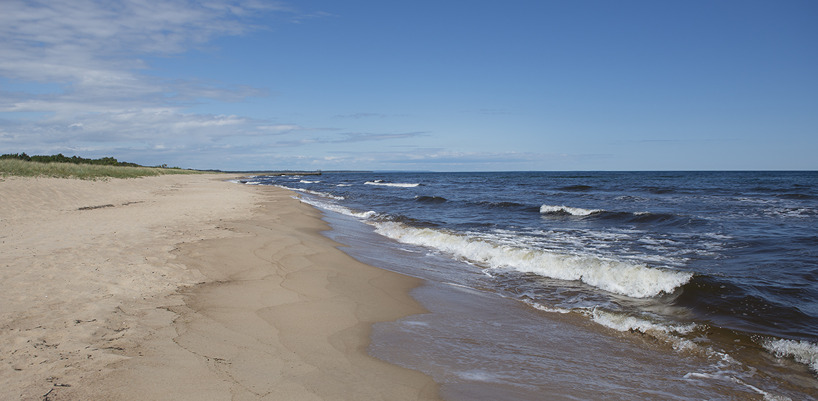 Just outside the village Nyehusen and a few hundred meters from the seashore there is a small protected area, Gropahålet. It is very dry and almost covered by lichen. But this is one of the few places in Sweden where you can find Epipactis helleborine ssp. orbicularis and Epipactis phyllanthes ssp arenaria. Even Epipactis atrorubens can be found here. Of course none of this was flowering at the time for our visit. But several other interesting plants weres found, e.g. Small Pasque Flower, Sand Pink and several species of Wintergreen.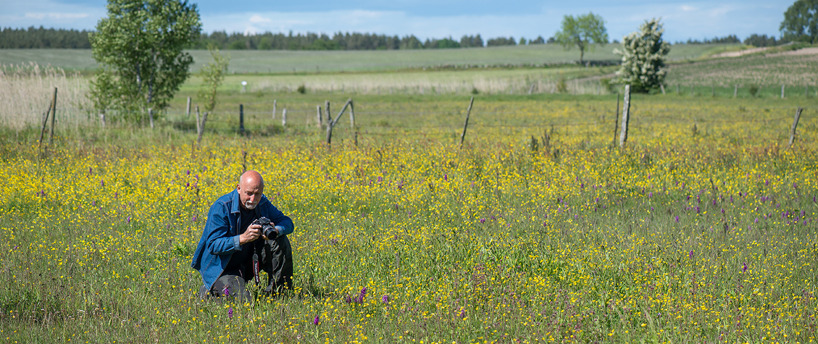 Our fourth site to visit this day was an area with wet meadows and marshes near Lyngsjön. It is known for its huge number of Western Marsh Orchid and now it was the right time to visit this site. There were hundreds of plants and most of them in their best shape. Twayblade was found in good numbers and also a single Military Orchid.
Other orchids reported from this site are: Early Marsh Orchids, Marsh Helleborine, Musk Orchid and Fen Orchid.
Later in the summer it was reported that lot of the Western Marsh Orchid was digged up!

Early Marsh Orchid at Åraslövs mosse

Our finale target for this excursion was Åraslövs mosse. This is a very rich area with several types of environments. There are 13 orchids reported from here. At our visit those most visible was Dactylorhiza incarnata subsp. ochroleuca together with the usual red, ssp. incarnata, in areas with rich fen. Even D. maculata had started to flower.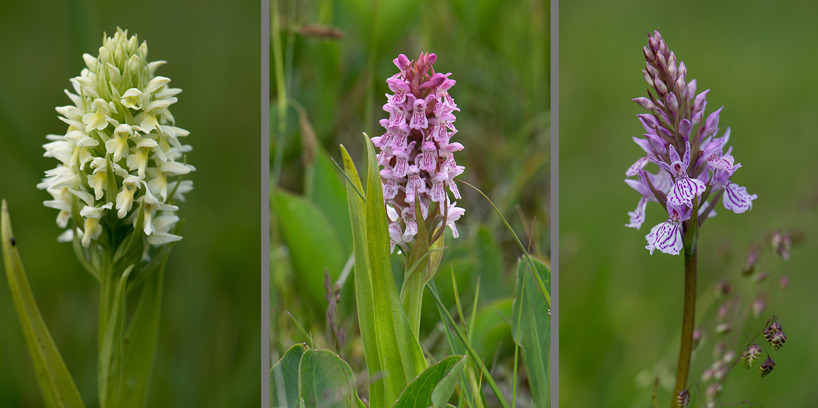 Dactylorhiza incarnata ssp. ochroleuca D. incarnata ssp. incarnata D. maculata


Satisfied with the day and our excursion it was now time to return home again. Despite our excursion went through just a little corner of Skåne county we have been able to see lot of orchids and enjoying a wonderful landscape.
For you who want to know more about the orchids of Skåne I can recommend the book "Orkidéer i Skåne" by Kristian Gärdsborn (only Swedish).For more information about nature protection areas in Skåne County see their official website.